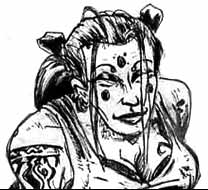 Looking for something a bit different? I do custom illustration as well as art for tattoos, magazines, bands, t-shirts and stickers. Contact me and let's work something out.
Several of the pieces now have stores for t-shirts and other products. If your favorite image doesn't have one, let me know I'll make one.
In case you missed it there's a fresh drawing EVERY weekday, so book mark it and tell a friend!